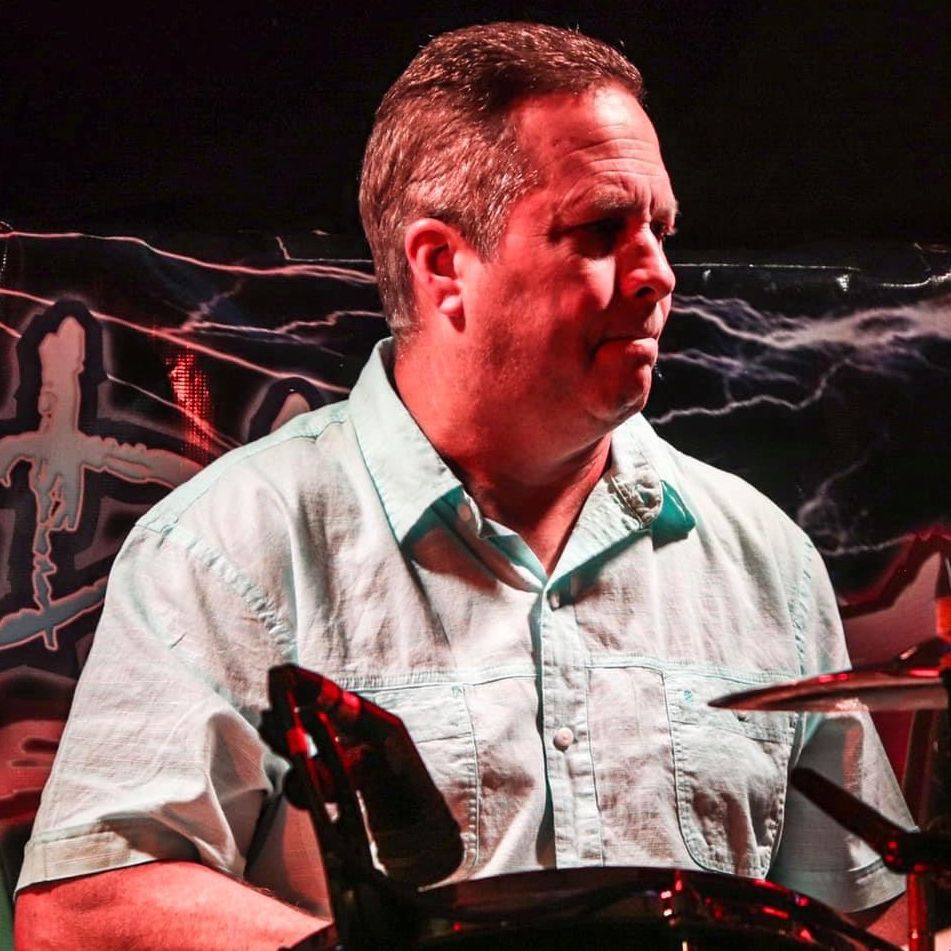 John Bolotin
Drums/percussion
John's interest in drums began during middle school, spending as much time as possible in the band room, banging on anything percussion. Once in high school he formed a four piece rock band, playing coffee houses, school functions and anywhere they could get in.
In the mid-eighties John joined The Pynz, a popular high energy rock band covering the latest music of that era. They travelled the East Coast playing nightclubs and colleges, sometimes gigging 6 nights a week.     
Later John would join the classic rock band Backatcha. The group had a wide variety of musical flavor, that helped gain experience in different drumming styles.               
When the opportunity came along to join Radio Graffiti the decision was easy.
John is looking forward to being part of a great musical and visual effort. "Fast Times was a no brainer"
John uses Gretsch drums Sabian cymbals and Roland e drums.