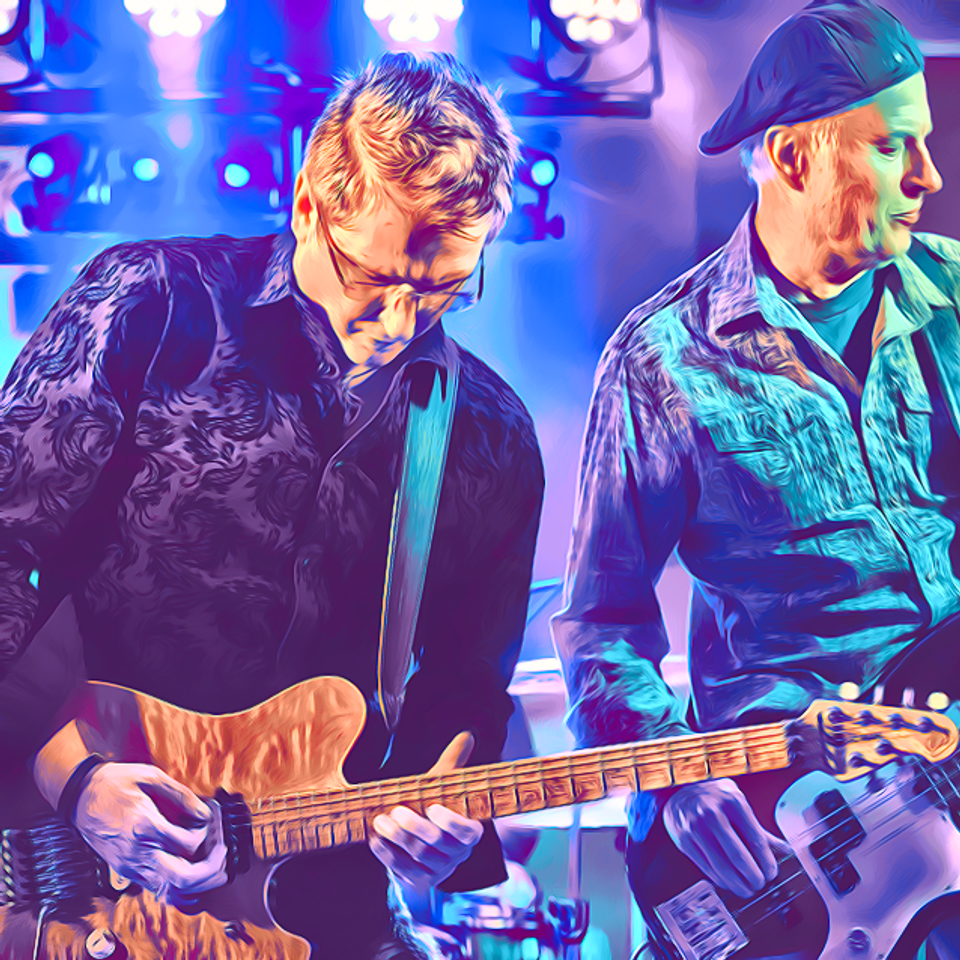 David W. Messenger
Guitar/Vocals
David was born in Baltimore and raised in Pasadena, MD. His mother started grooming him early on with different styles of music. The Platters, Sam Cooke, Jackie Wilson, The Drifters just to name a few. David quickly moved on to The Beatles, Peter Frampton, Pink Floyd, Cheap Trick, Queen and Kiss
 
 In 7th grade David's parents bought him a guitar and amp. David's first performance was at the 8th grade talent show. The band included Jeremy Windrider on Drums, Mike Boyle on Guitar, John Schmidt on Bass.
 
When David entered Chesapeake High School he quickly joined the Stage Band. His experience expanded outside of school, he played many back yard parties and middle school  dances.  His first bands were Medusa, Strange News and 2 Much which included Dean Watkins, Rob Rood, Rob Bertholdt, Chad Boston and Jim Talley.
 
After graduating high school at the age of 17, David, Rob Rood, Jim Tally, Ross Hancock and Neil Rentuma formed HYJYNX. HYJYNX played many clubs in the tristate area such as Jaxx, Hammerjacks, The Bayou, The Power Plant, The Network. HYJYNX shared the stage with The Ravyns, KIX, Pat Travers, and Child's Play. HYJYNX came to an end in 1988.

David joined local band Imposter in 1990. David would then join Skyline in 1992 and play until summer of 1999. David's new band Messenger would debut in 2000. His new band mates were Sharon Sharp, Paul George, and Scott Tydings.  Messenger band folded in 2003.
 
In August of 2010 David, Ron Ferrer, Lenny Walls, Mykel Jewel, Russ Amy, and Lynette Messenger formed the group that would be called Radio Graffiti.
Pat Mcguire, DVJ, Rick Fleischmann, Eric Forste, Tambo, Rich Dobyns, Al Marcum and John Bolotin would all spend time in the group over a 10 year period. Radio Graffiti ended December 31, 2019.